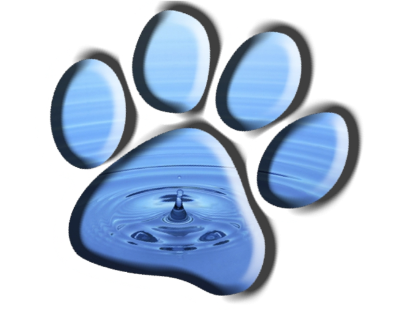 Betty
Betty was a rescue dog and we owned her for 2 years without knowing she had bad hips.
One day she struggled to raise from her bed, we went to the vets and they advised pain releif and rest. She improved a bit but became very weak on her lags. We went to the cets again they suggested we tried The Dog Pool for Hydrotherapy. She now see's Jayne once a week her muscle has bult up and she enjoys her walks again.
We know that the swimming has helped her and now would never give it up. Thank you. The Dunn Family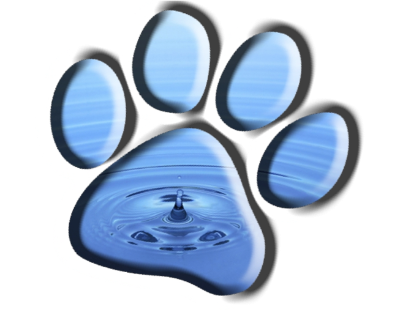 Pippa
Pippa was a very lively fit girl but reaching 10 years we noticed she was getting a bit lame on her front shoulder we didnt have insurance and wernt keen for her to have an operation, so after seeing our vet we agreed on a more conservative approach. She has had acupuncture, physio and joint supplements and swim now just once a week to maintain her muscles and fitness. She is now 14 years old.
Thank you Jayne
Tani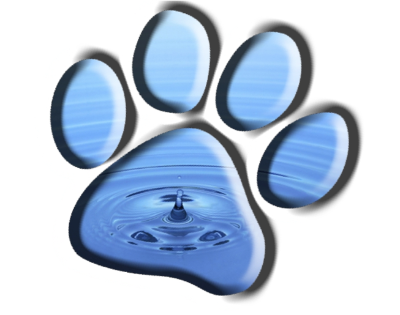 Maddie's Near Miss
Maddison is a Large Munsterlander. At eight months old she was a typical 'Munster' - energetic and fool hardy! Whilst out on a walk she was the victim of a very sick poacher when she became impaled on a deadly poacher's trap. The trap was set in a hedge where the deer ran down through the woods and jumped through - well Maddie did exactly that however the spike that was designed to go through the Deer's heart, entered Maddies' chest and came out in her groin. Thankfully it missed all her organs. After a lengthy operation at the vet's in Exeter Street, Salisbury, she was OK but she had the whole side of her body stitched up, nearly three foot in length. Her post operative care was difficult as she started to feel well but with muscle damage all exercise had to be built up very gradually. It was important not to put any strain on her scar, there was a worry that she might open herself up again, She was always very exuberant!
Ali (her owner) bought Maddie along to The Dog Pool where - excuse the pun - she took to the pool like a duck to water!. She safely burnt off all her excess energy and over a relatively short period of time she was once again well muscled and in peak condition. She has since gone on to win many awards in the show ring including the RCC at Blackpool.
"I am so grateful to Jo and Jayne for all their help and support - They helped Maddie and I to get through a stressful time and have now become good friends. Maddie is now back in tip top shape and in Championship show condition. She loves the pool so much that we often take her and the rest of our canine family to the pool for a splash around!"
Ali Cobbledick
Blue
Blue came to 'The Dog Pool' when he was first diagnosed with hip dysplasia, he just loved the freedom of the swimming, although we have moved from the area we still take Blue swimming as we can see how good he is with regular swimming.
Thanks once again to Jayne and Jo at 'The Dog Pool'
T and G Norfolk
Charlie

Charlie was running freely one day in the field, when I heard a yelp and he can back limping.
Our vet examined him and we were told he had ruptured his cruciate ligament.

After his operation we were advised to take him to a canine hydrotheray pool. Lucky for us 'The Dog Pool' was our nearest and we found Jayne and Jo. Charlie soon got used to the swimming and now even though his leg is sound we still love to bring him. So a big thank you to 'The Dog Pool'